OEM Custom Clear Plastic Tube Packaging Manufacturers & Suppliers
Are you looking for a reliable OEM clear tube packaging manufacturer? Have a look at Green Packaging. With years of experience in the industry, we specialise in producing high quality clear tube packaging to meet the unique needs of our customers.
At Green Packaging, we use only the highest quality materials to produce our clear tube packaging. Our tubes are made from food-grade PET and PETG materials that are safe for use with food and offer excellent clarity and durability. We also offer a variety of customisation options including heights, diameters, and printing to meet the unique needs of our customers.
With over 700 different diameters and lids available, there is no need to worry about initial costs. Cosmetic tube packaging, plastic tube packaging for food,Empty Candy Cane Tube, PVC tube packaging, candy, gifts, hardware toys, and transparent tube packaging are our areas of expertise. MOQ1000pcs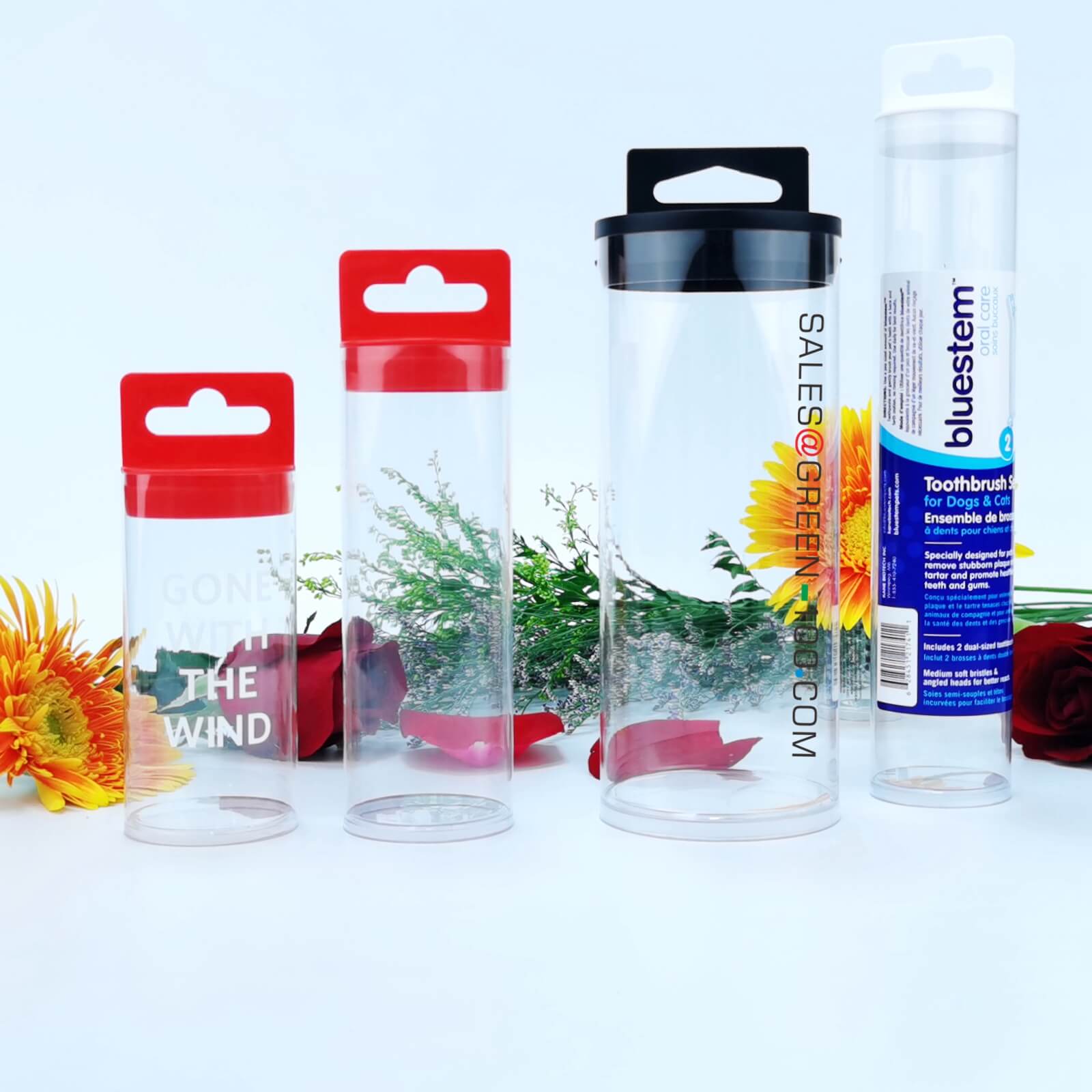 Gift plastic tube packaging with lid
Custom diameter and height, choose the color of the lid, and whether you need to be hook (selected with round holes and butterfly holes) transparent tube can customize brand printing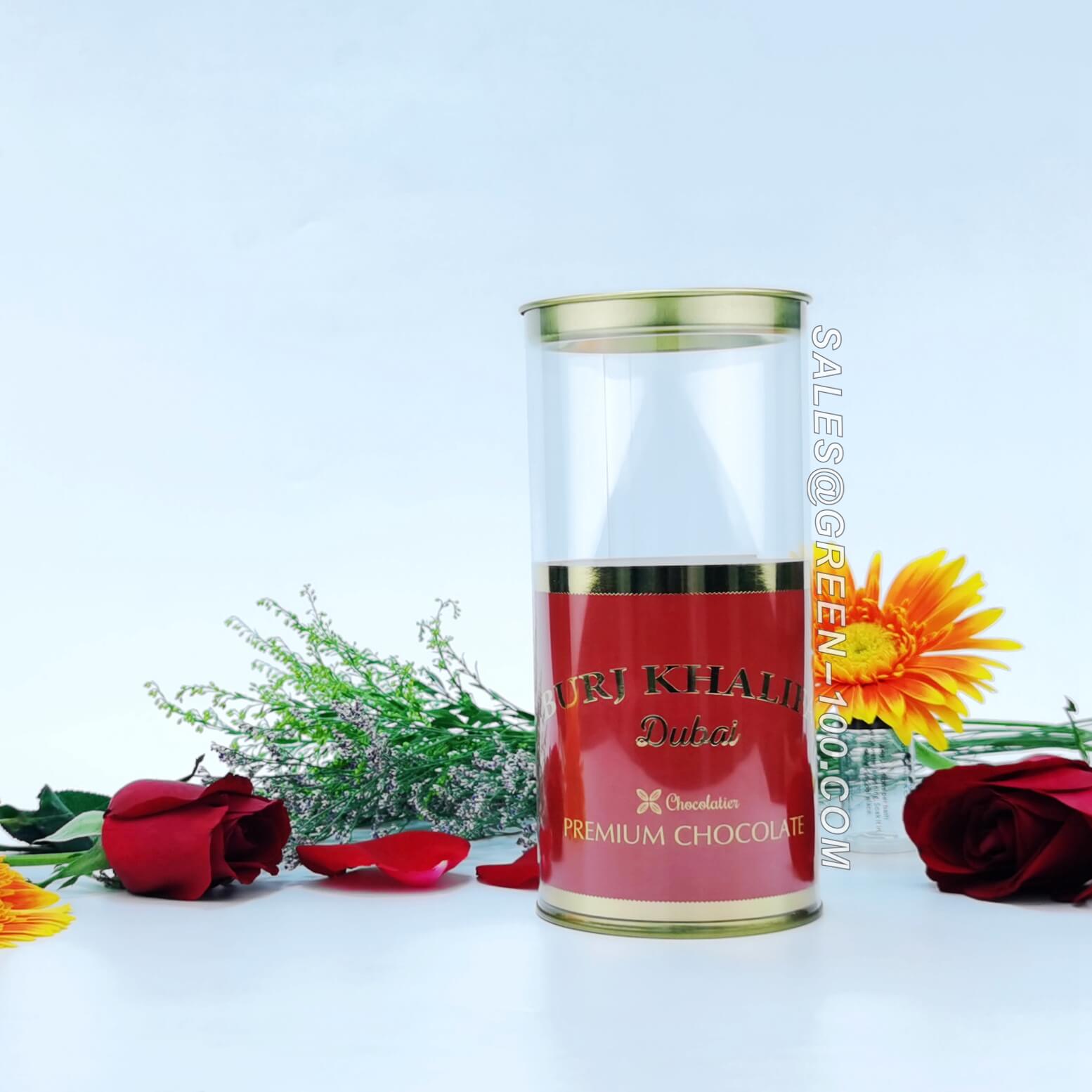 Food metal lid plastic tube packaging
The sealed bottom of the metal cover is a food-grade transparent plastic tube, which is widely used in the field of candy and chocolate food. It has the characteristics of compression resistance, moisture resistance, and intuitive display.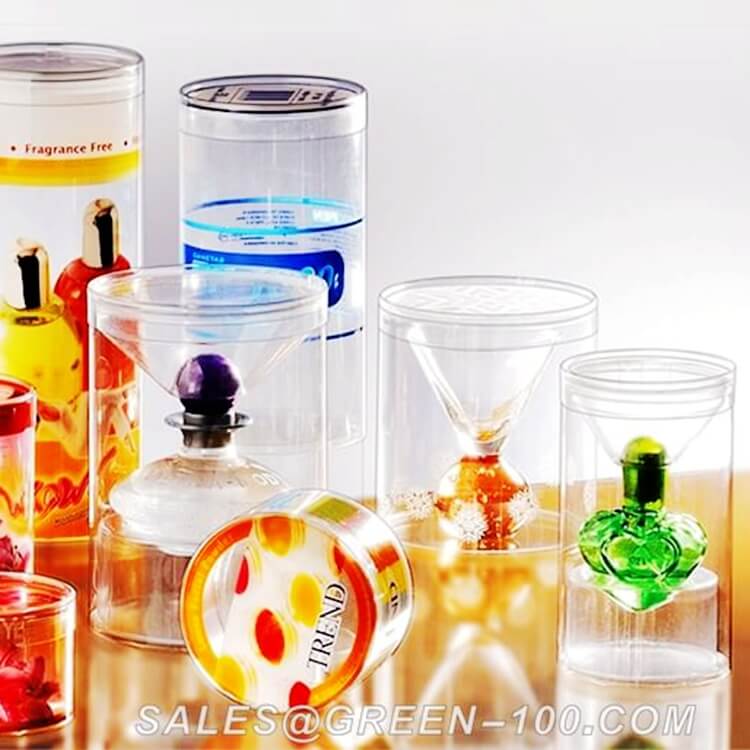 Cosmetic Tube Packaging Box
Used in cosmetic plastic tube packaging, CMYK printing is often used as an auxiliary, and transparent support is added inside to make your product seem to be suspended in mid-air. Widely used by small cosmetics.
sealed bottom clear plastic round tubes
We have different types of plastic tube bottom seals to choose from, whether it is PETG PVC or PC bottoms, or different colors of metal, we can meet them in one stop.
clear plastic tubes with caps
Flat plastic caps, Lids with hanging holes, tinplate caps, and customized printed plastic tubes. Various specifications can be selected, existing molds
Visual enhancement and safety design
The unique arc-shaped edge design increases the three-dimensional strength of the plastic tube packaging while preventing it. Reduce the risk of cargo damage.
China's leading plastic tube packaging manufacturer & supplier-the ultimate sourcing guide
Problems worthy of attention in custom plastic tube packaging
Usually, we choose the appropriate style based on your internal product size and type, such as whether you need to fully transparent or partially display the product and whether the matte material is more suitable. And whether there is high-temperature resistance or low-temperature resistance and whether there are food-grade requirements.
You can observe in detail some of the past successful cases we have shown above, and perhaps give you some inspiration. You can also directly contact us for online sales and rapid production design.
First of all, you must choose the material according to your own products. Food products must require suppliers to meet the requirements of food-grade materials. For products with larger diameters, the thickness of the material must be increased accordingly.
If you have special requirements for the use environment, you can also choose high temperature resistance or low temperature resistance and anti-fog materials. Biodegradable and compostable materials are also the choice of many customers.