Custom Clear Pillow Boxes-Biodegradable PVC/PET/PP material
The transparent pillow packing box can be made of fireproof PVC, environment-friendly APET, and degradable dept.
The transparent surface can be used for screen printing, CMYK offset printing, embossing, hot stamping, silver hot stamping, and other processes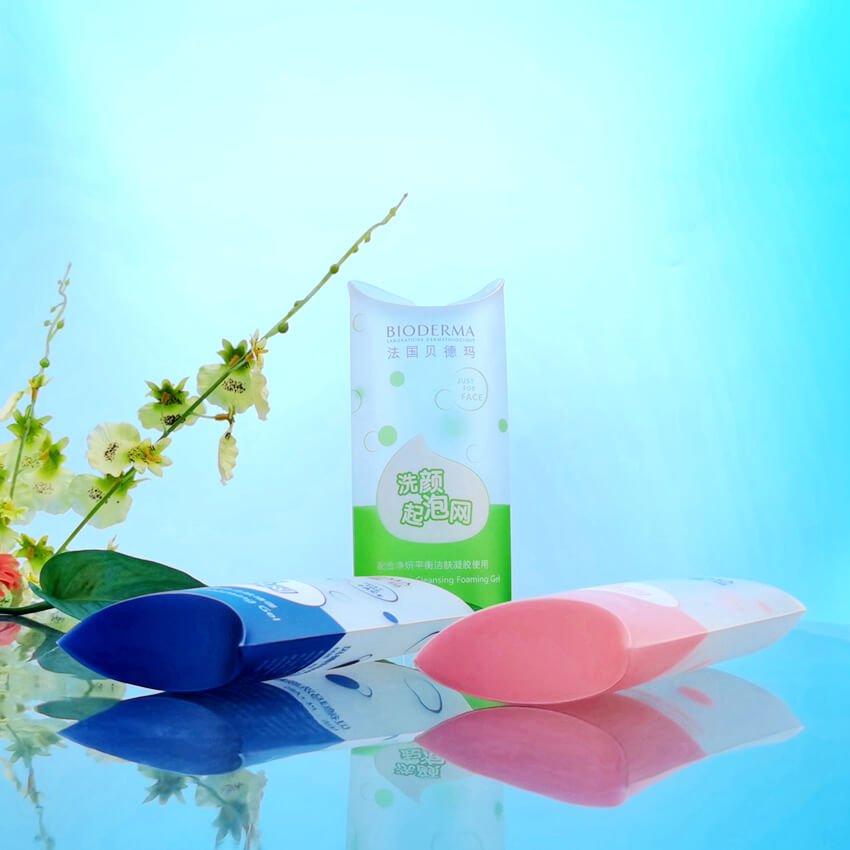 Frosted plastic pillow boxes packaging
This type of packaging material is often used for small gift packaging because the surface of the fine-grained frosted surface will reduce the light transmittance of the plastic because it will produce a hazy beauty (video show read more this article).
The frosted material has excellent friction resistance. There will be no scratches due to friction during transportation.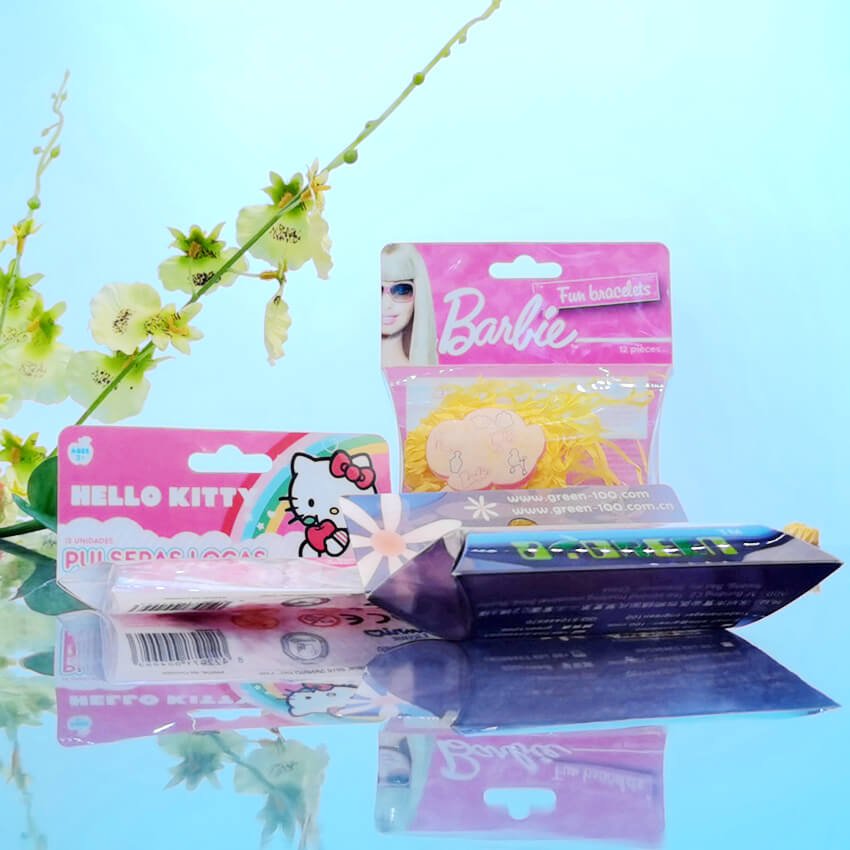 Transparent pillow box packaging with shelf hanging holes
As you can see, it has a butterfly hole for hanging. You can not only arrange your products neatly but also facilitate classification and storage. And you still have enough advertising space to display product features more prominently.

Custom Clear Pillow Boxes-Manufacturer's Ultimate Guide
What are clear pillow boxes

?
Zoals de naam al doet vermoeden, it is named pillow box because it is exactly the same shape like a pillow and has a unique design style.
Custom pillow boxes are very popular in the market in recent years, Because the novel and unique packaging can attract customers' attention more.
What kind of products can pillow packaging boxes be packed

?
Pillow boxes are suitable for packaging various items, inclusief cosmetica, detergents, blessings, beauty products, snoep, small mirrors, small accessories, enzovoort. Natuurlijk, clothing products are also suitable for packaging in pillow boxes, such as T-shirts, underwear, enzovoort. Because of the special structure of the box, the cover of the pillow box has no gaps and closes tightly, so the product can be well protected during transportation.
During different events and festivals, many gift sellers will use pillow boxes to wrap gifts. Because the pillow box can make the gift look more pleasing and special. If we print holiday logos on these pillow packaging boxes, they can be used to promote upcoming festivals and events. The structure design of the pillow box allows you to pack different kinds of products very conveniently. If you don't want printed pillow boxes, just use a clear pillow box, it's also going to be very attractive.
The style of the plastic pillow boxes
There are many styles of pillow boxes, in addition to common plastic clear pillow boxes, kraft pillow boxes, window pillow boxes, and special gold pillow boxes, and silver pillow boxes.
Among them, plastic pillow boxes also come in several different styles. Let me introduce some plastic pillow boxes below.
Many customers like to use transparent packaging boxes, which can display the products inside while protecting the products. If your product is very delicate and beautiful, this kind of clear pillow boxes tends to attract more customers' attention.
The frosted plastic pillow boxes
The frosted pillow box looks translucent, you can see the outline of the product. This matte clear frosted pillow box can improve the texture of products and make your product look more premium.
Custom design printed pillow boxes
Why do so many people want to custom design pillow boxes? The eye-catching packaging design will make customers feel that you are working hard and your brand has great potential.
If you want customers to remember your products, you can choose to print your brand logo or product information on the pillow boxes, so that when customers have secondary needs in the future, they can purchase products or contact you through the company information on the custom pillow box, we accept custom pillow box printing,and we can provide free printable pillow box template.
Degradable transparent plastic pillow box packaging with hook
Material and thickness selection of plastic clear pillow boxes
We usually choose to use PVC, PET or PP materials to produce pillow packaging boxes.
PVC is not an environmental protection material, but PVC material has flame retardancy and weather resistance. PET material is combustible. PVC also has high transparency, so many customers choose transparent PVC pillow case.
The first is the PET material. PET is an environmentally friendly material that can be degraded and recyclable. In recent years, many clients have paid more and more attention to environmental protection, so PET materials are becoming more and more popular. In aanvulling, the transparency of PET materials is very high, suitable for making clear pillow gift boxes.
PP material is also an environmentally friendly material but compared with PVC and PET materials, PP has lower transparency. The frosted pillow box is made of PP material. If you like frosted pillow boxes, you can choose PP material.
The material thickness of plastic pillow box packaging we normally make is 0.3-0.5mm, but PP material is soft, so it needs to be 0.2mm thicker than other materials. Natuurlijk, we also accept thickness customization. If you have special thickness requirements, you can tell us, let's see if it's feasible.
If you are engaged in some small gifts, accessories, and goods that need to be hung on the shelf, it is a good choice to choose the transparent plastic box with a hook. You can intuitively browse the internal goods and have a bright appearance design.
Why are there scratches on the plastic pillow box you purchased

?
I have seen some users in the market feedback that there are scratch marks on the clear pillow favor boxes, which greatly affects the appearance. The cause of scratches may be improper packaging during transportation, or failure to protect the materials during production. But our company's products will not have this kind of scratching, because each of our plastic boxes will have a layer of film attached to the surface to protect the boxes from any damage during transportation, and we will provide 1% van reserveonderdelen. After you get the box, you only need to gently tear off the film on the surface to use the box.
If your product is high-end, you don't want your product to have any scratches before it reaches the customer's hand. That's fine, our plastic pillow boxes can be made scratch-resistant. We have an anti-scratch process that can make the surface of the box smoother!
Why is the transparency of the plastic pillow box you bought low

?
If the transparency of the clear boxes packaging you bought is not high, the merchant is likely to use inferior materials or use PP materials. Generally, normal-quality PET and PVC materials are very transparent, while the transparency of PP will be relatively low.
When you want to purchase large quantities of packaging, you can specify what materials you need and ask the manufacturer to provide material FDA certification or other material certification. Generally, the product quality of certified companies will be more assured.
Why is the pillow box packaging difficult to assemble or crack

?
The cracking of the pillow packaging box is due to the improper material selected or the material quality is not good. In aanvulling, if the material is too hard, it can't be used to make a pillow box, because the lid of the pillow box has a downward arc. If the lid is too hard, it will be difficult to close compliantly.

The normal pillow box packaging is very easy to assemble, you only need to top up the pillow box and close the lid to succeed. The important thing here is to close the lid with the semicircular gap first. When you want to open the inner lid next time, you can easily use the notch to open the lid.

If the pillow box is difficult to assemble, it is probably due to improper materials or poor quality. Ook, if the structure of the pillow box is not done well, it will be difficult to assemble due to incoordination.
When the material of the pillow box is thicker, it will be more difficult to assemble. But there is a solution, which is to add a soft crease when making the box. It can make the box fold more easily. No matter what kind of plastic box, adding a soft crease process can save half of the assembly time.
How to clean the spilled glue from the pillow packaging boxes

?
Generally, the box bonding is completed by an automatic gluing machine, so the glue overflow problem rarely occurs. If you have unfortunately purchased a batch of boxes with overflowing glue, you will find that using tap water will not clean the glue on the boxes. Glue can't be removed by cleaning and erasing, once the pillow box has overflowed glue, it can only be scrapped. So you need to choose a supplier with better quality control.
Paper pillow boxes VS clear pillow boxes
Although many plastic materials have been recycled and degradable. Echter, if you pursue better compostable materials. Momenteel, I suggest you choose paper pillow boxes.
In addition to clear plastic pillow boxes, we can also provide paper pillow boxes. The paper pillow box can be made of kraft paper or cardboard, which is more suitable for packaging some simple products, which will match very well. Paper is an environmentally friendly material, so many customers choose to order custom kraft pillow boxes. Echter, paper is not waterproof, and its anti-compression effect is not as strong as plastic. If your product is relatively fragile, we recommended choosing plastic pillow boxes with environmentally friendly PET materials.
Paper is better than plastic for manual operation, there are many pillow box templates available online. Many people can make pillow boxes by themselves based on templates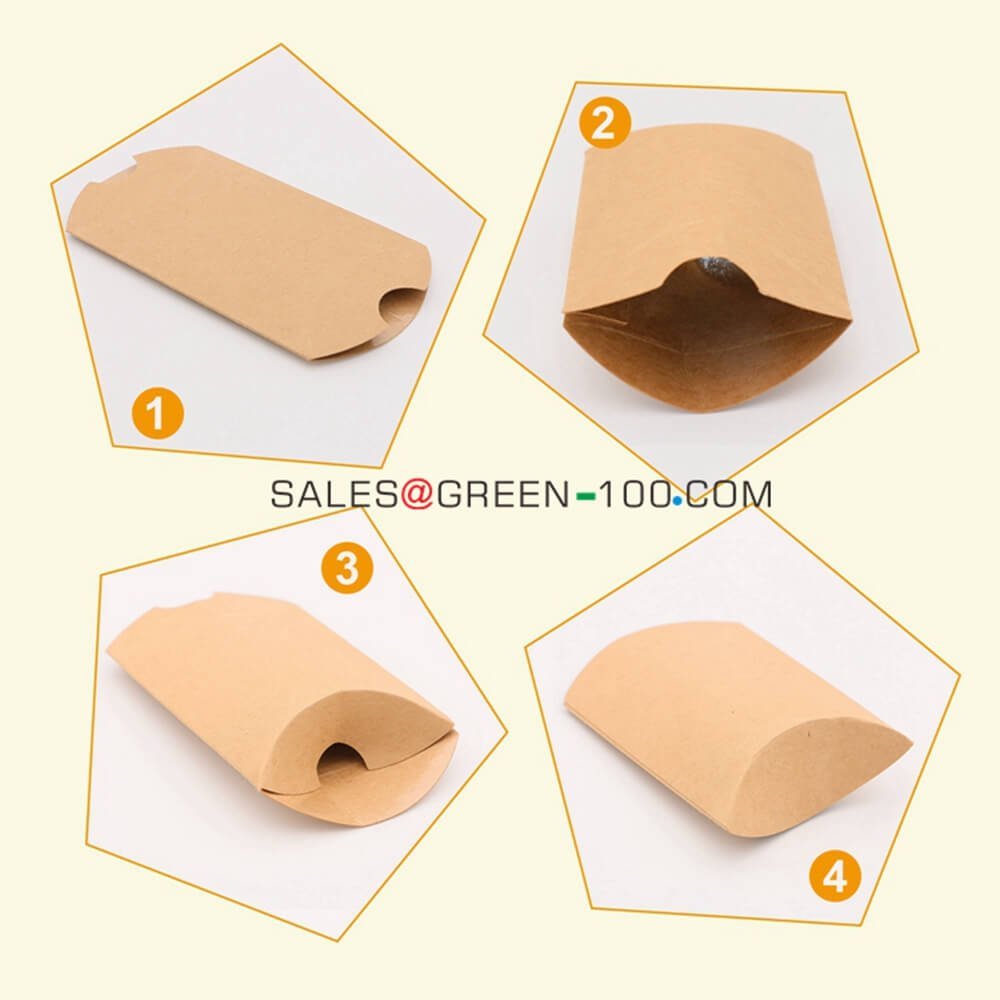 Pillow boxes with clear window
gold pillow boxes and silver pillow boxes
If you want your packaging to stand out on shelves and many products, the gold and silver pillow box is definitely a creative idea. It can be completely covered with gold and silver, or it can print colors on laser gold foil, which is more dazzling.
The structure of the pillow packaging boxes
The structure of the pillow packaging box is relatively singleness, you can choose whether you need to increase the hanger hole/ hook structure. If you need to put the goods on the shelf for sale, we recommend that you add a hanger hole on the top or the side of the box. If your pillow box is large, you can custom with a handle.
Because the surface of the pillow box has a curvature and is not flat, it can't be placed upright like other boxes. But you can use the hanger hole at the top to hang it on the shelf to save more space. If you want to use a pillow box to wrap a gift, you don't need to add a hanger hole. You can tie the pillow box with a ribbon to make a perfect gift box. If your product is clothes, what you need is to customize large pillow boxes with handles, which can be convenient for customers to carry.
We accept pillow boxes custom and wholesale
Whether it is size, dikte, or printing, we can customize an exclusive pillow packaging box according to your requirements. In addition to the 4-color printing pillow box, we also have gold hot stamping, silver hot stamping, embossing processes.

If you don't know how to design logo pillow boxes, you can contact us or leave a message below the article, we have professional designers who can help you.
Daarnaast, we are a packaging factory and can support large wholesale of various pillow boxes.
Advantages of Pillow Boxes
The clear plastic pillow boxes can display your products and it is very easy to assemble, which can save a lot of time for assembly and packaging and reduce a lot of trouble.
The design of the custom pillow boxes is very fashionable and eye-catching, which can help you attract more customers and sell more products.
Suitable for packaging all kinds of products, and can bring out the value of the product. Packaging any product will not feel obtrusive.

Pillow boxes use less materials, especially when you order a large quantity of wholesale pillow boxes, which can reduce production costs and transportation costs.
Convenient to use, the lid of the pillow box is very easy to open and close, it can be easily operated without any effort.
MOQ

,

delivery and spare parts
For customized products, our MOQ is 3000pcs. If the quantity is too low, it will not only waste raw materials, but also damage the machine, and the unit price of the box will also be higher, which is not cost-effective.
Our delivery time is generally 12-15 working days after confirming the design drawing. If the order quantity is too large, it needs to be specifically negotiated.
We will provide 1% of the products as spare parts for each order, dat is, if we order 3000 products, we zullen zorgen voor 30 reserveonderdelen.
We are also experts in international cargo transportation

.
In the past 10 years, we have delivered goods to every customer quickly and safely.
We are not only proficient in international express delivery, shipping and railway transportation are also commonly used economic transportation methods.
Cooperating with us, you do not have to worry about transportation. Through a large amount of accumulation and communication, we have an absolute advantage in transportation costs, which can further save costs for you.
Problemen die aandacht verdienen bij het aanpassen van transparante plastic dozen
There are two main reasons

:


The design of the size ratio is wrong

,

because both ends of the plastic pillow box are curved

,

and the ratio of the curvature needs to be adjusted according to the needs of different sizes to ensure easy folding

.

The wrong proportion design is the main reason for the difficulty of folding

,

and even the uneven force will cause the corners to crack

.

The depth of the fold line indentation is not uniform

,

because the density of the plastic material is relatively large

,

and the production time requires a relatively large design accuracy and experience

.

If during the cutting process

,

the pressing depths of different areas in the same crease are different

,

the force will be uneven during the folding time

,

and the two sides will not fit tightly and be twisted

.
The direct reason why the plastic material is not transparent enough is that the raw materials used are inferior products, and the light transmittance of the material itself is relatively low. Another situation is that, in order to reduce costs, some manufacturers use informal recycling plastic processing procedures, causing foreign matter to be mixed in and reducing transparency.
The problem of scratches on the surface of transparent plastic materials is fatal. The reason why we like to use transparent pillow box packaging is that consumers can intuitively feel the goods inside. Scratches and scratches will not only reduce the transparency of the material but will also greatly affect the sensory of the entire packaging, which will have a negative impact on sales.
Avoid scratches and white spots. Production plants must protect surface cleanliness and material surfaces. The first step is to add a protective film or scratch-resistant coating on the transparent material.
If the surface of the packaging box provided by your supplier has no protective film or anti-scratch coating on you, then under normal circumstances, the cleanness and scratches of the plastic box cannot be guaranteed.
Ja, there is no problem. We can not only customize the size, print, and emboss on the surface. Tegelijkertijd, it is also an international transportation expert, you only need to sit at home and wait for the goods.