leading plastic clear box packaging suppliers & manufacturers
One-Stop Solution Supplier For Clear Plastic Box Packaging.
Agreen packaging Co., Ltd., Established in 2008, has focused on the R & D manufacturing of recyclable and degradable plastic packaging boxes for 15 years. Plastic packing boxes are mainly used in cosmetics, gifts, food, 3C electronics, toys, and other fields.
We continue to use and promote the 4R environmental protection concept

Reduce
REDUCE The first is to control the amount of waste in plastic box manufacturing process. This includes optimizing packaging, reducing excessive packaging, and choosing the most sustainable and recyclable packaging materials.

Reuse
REUSE means reusing something you would normally throw away. In the process of producing transparent box packaging, we not only realize the reuse of waste but also recruit raw material suppliers that meet GRS and RCS production standards. When you choose to cooperate with us, you will use fewer natural resources and reserve more energy for the earth.
Recycle
RECYCLE plastic materials that cannot be fully reused 100% are changed through mechanical processes and recycled to create new products to save energy, resources, and materials. (Commonly used plastic waste will be made into special shoe soles, Christmas trees, and some plastic tools)

Recover
RECOVER to reduce waste. In order to keep waste to a minimum, we try to recycle as much as possible from the manufacturing business. We have RPET material with a recycling ratio of 30%-100%, which is completely recycled and reused for used Clear Plastic Box Packaging and beverage bottles.
Why 1000+ Clients Trust Agreen Packaging
Numbers Speak For Themselves!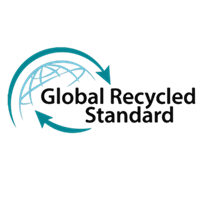 Global Recycled Standard (GRS)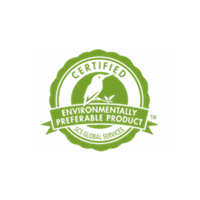 Recycled Content Standard(RCS))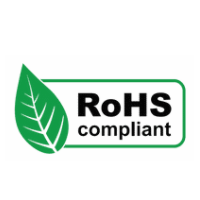 Restriction of Hazardous Substances Directive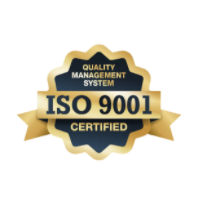 ISO 9001 Quality Management
Top-selling Clear Plastic Box Packaging products
Clear Cosmetic Plastic Packaging Boxes
A transparent plastic packaging box can intuitively display different kinds of cosmetics in the package and self recommend them to pass users all the time.
The surface of the plastic box can be printed with gorgeous colors and aluminum foil laser effects with various colors to lock the eyes of consumers.
You don't have to worry about the shaking of cosmetics. Because we also make thermoformed blister packaging, just like a pair of transparent hands, firmly hanging your goods in the air.
More Clear Plastic Box Packaging design cases
Application scenarios and procurement guidelines for transparent packaging boxes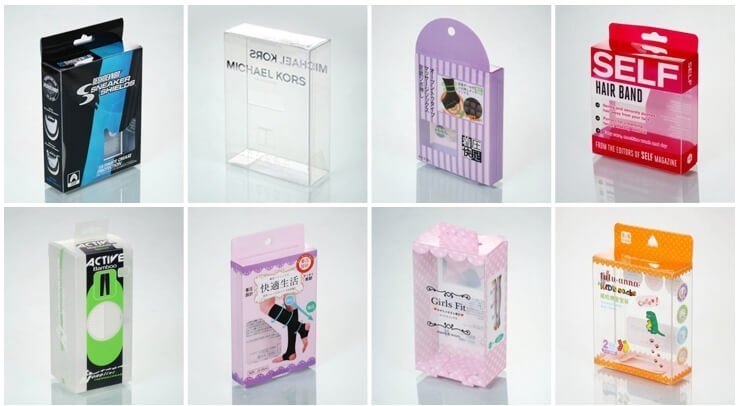 Clear PET Boxes
Packaging boxes made of recyclable RPET plastics and transparent boxes made of compostable and degradable DPET materials

"Think from the perspective of consumers, design and create new transparent box packaging from the perspective of use, promote the application scenarios of recyclable plastic materials, and the popularization of new degradable materials."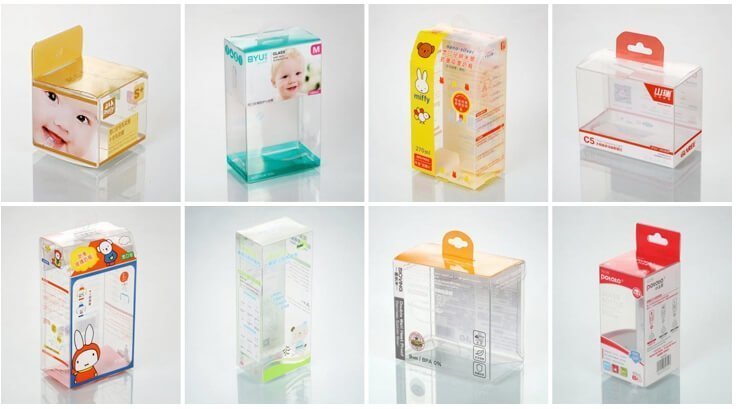 APET、PET、RPET、ECOPET、PP Plastic packaging box material
PET (Polyethylene Terephthalate) and APET (Amorphous Polyethylene Terephthalate) are commonly used materials in plastic packaging boxes due to their clarity, strength, and versatility. RPET (Recycled Polyethylene Terephthalate) and ECOPET (Environmentally-friendly Polyethylene Terephthalate) are variations of PET that have been made from recycled materials, making them a more sustainable option for packaging.
PP (Polypropylene) is another popular material for plastic packaging boxes due to its durability, resistance to chemicals, and ability to withstand high temperatures. PP plastic boxes are often used for food packaging, medical packaging, and cosmetic packaging.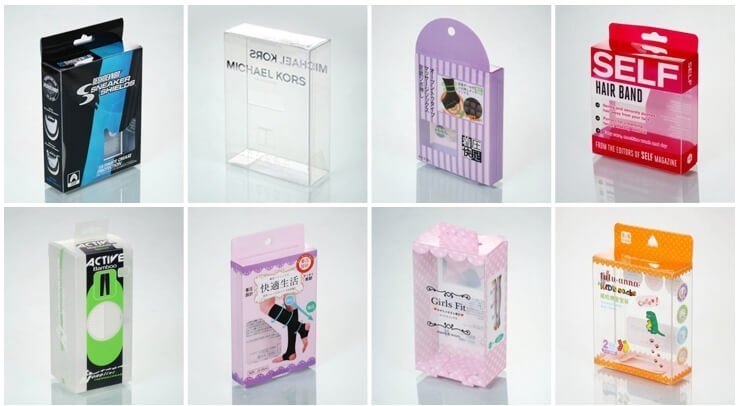 CUSTOM PLASTIC PACKAGING DESIGN CAPABILITIES
As an expert in plastic packaging design, we have the capability to offer custom packaging solutions tailored to your specific needs. Our team of experienced designers and engineers work closely with clients to create unique and effective packaging designs that not only protect products, but also enhance their visual appeal and increase brand recognition.
Whether you require custom shapes, sizes, or colors, we have the expertise and technology to bring your ideas to life. We can provide various plastic materials, including APET, PET, RPET, ECOPET, and PP, to suit different applications and requirements. With our state-of-the-art thermoforming and printing equipment, we can produce high-quality plastic packaging boxes with precision and efficiency.
Listen to what our partners say.
"Since I tried to cooperate with Clear Plastic Box Packaging for the first time, I have established a cooperative relationship for many years. They solved all the problems I had before. Insufficient transparency of materials, errors in the number of boxes, untimely delivery date, and international transportation problems. They are very professional in every field—my heart. Believe me."
"I had a great experience working with this company. They were able to customize the plastic packaging to my exact specifications and the end result was exactly what I was looking for. The quality of the packaging is excellent and has held up well over time. I would highly recommend this company to anyone in need of high-quality plastic packaging boxes"
"I have to say that the price of this company's products is about 5% higher than what I bought before. We are an Australian health food company. The appearance of the package is crucial to us. Previously, it was purchased from a factory in India, which is more transparent and more prosperous than the packaging materials produced in India. If it can help our product sales, we will consider transferring more orders to cooperate. "
Problems worthy of attention in custom transparent plastic boxes